Uncomplicated and effective skincare when you need it. Meet QT Cosmetics (cutie, get it?).
QT is owned and operated by our female founder and cosmetic chemist. At QT, we place an emphasis on making efficacious and well-rounded skincare products that are fun and approachable. QT's process begins with thoroughly researching proven and new ingredients often overlooked by skincare brands and formulating for each skin concern to achieve your best skin yet. Plus, we do it all while maintaining cruelty-free, vegan, and eco-conscious practices.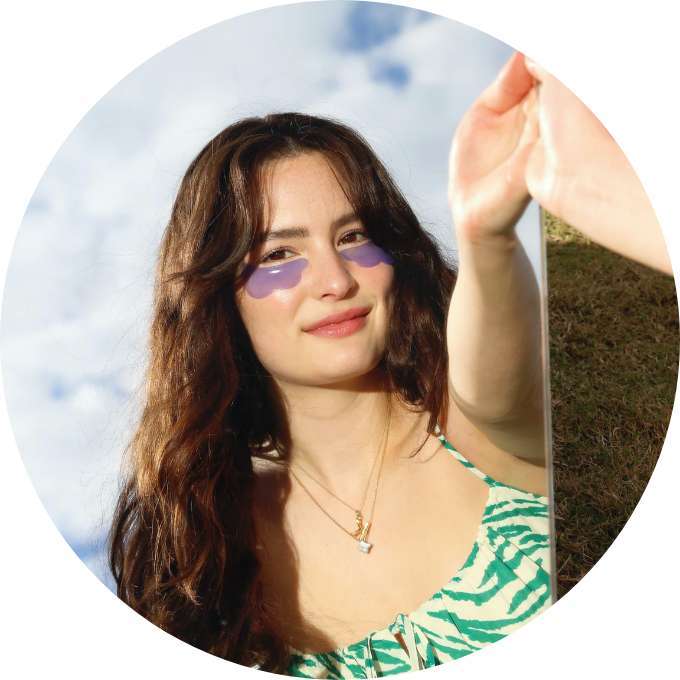 Clouds are puffy. Your eyes shouldn't be.
With proven ingredients like depuffing peptides, niacinamide, sodium hyaluronate, and squalane oil, Cloud Eye Gels delivers your best skin yet plus that cloud-nine feeling.
Seriously, there's nothing we've left out.
LET'S BREAK DOWN "CLEAN BEAUTY"
A lot of cosmetic companies use terms like "natural" and "clean" to market their products. What does this even mean? How can a product be natural? Why would it be dirty? Anyone else thinking: what the heck?
No matter the definition, QT is always all about your skin health and the environment - without the side of fear-mongering and guilt.
"Natural" does not = good for your skin (actually, it can often make it mad). For example, would you rub poison ivy on your face because it's natural? No, thank you! Lots of naturally-derived ingredients are sensitizing and irritating. We're looking at you, essential oils. Note, we say derived because everything is processed one way or another.
"Clean" is a misleading term used by many cosmetic companies that want you to believe that some ingredients are toxic to your skin. Words like "chemical" and "dangerous" are used to further demonize certain cosmetic ingredients (ahem, let's remember water is a chemical, too). Parabens are a common example of a "non-clean" ingredient, but they are used to preserve our sacred skincare products from growing extra buddies that we don't want (mold and bacteria, yuck). It is the most widely and thoroughly researched preservative but gets a bad rap due to a few flawed studies. Most skin experts and chemists will tell you that this perception is misguided.
WHY ARE WE CALLING THIS OUT?
We want you to enjoy your self-care experience. The extra 10 minutes in the morning or at nighttime to relax and do something good for yourself is all we ask. We also request that as you care for yourself, to care about our planet and its inhabitants, too. This is why we made all of our packaging 100% recyclable and created to produce as little waste as possible. We also pride ourselves in being Leaping Bunny Certified, the strictest cruelty-free certification and standards in the game. Okay, rant over!